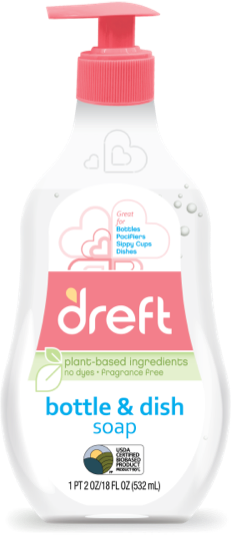 Bottle & Dish Soap
Specially made to clean baby bottles, sippy cups, pacifiers, breast pump components, utensils, silicone bibs, whole family's dishes and more
Dreft Bottle & Dish Soap is specially formulated to gently clean bottles, sippy cups, pacifiers and dishes! This formula is made from 90% Plant-Based ingredients and is a USDA Certified Biobased Product! The Dreft Bottle & Dish Soap is a dermatologist test and fragrance & dye free formula that cuts through milk film on bottles and breast pump components.
INGREDIENTS: Water, Sodium Laurylglucosides Hydroxypropylsulfonate*, Caprylyl/Capryl Glucoside*, Lauramine Oxide*, Sodium Lauroyl Methyl Isethionate*, Sodium Chloride*, Aloe Barbadensis Leaf Juice*, Cocamidopropyl Betaine*, Sodium Methyl Oleoyl Taurate*, Lauryl Glucoside*, Benzisothiazolinone,*Plant or mineral-based ingredient, *Contains no phosphate, phthalates, parabens, sulfates, SLS, SLES, Methylisothiazolinone, dyes or perfumes

More Dreft Products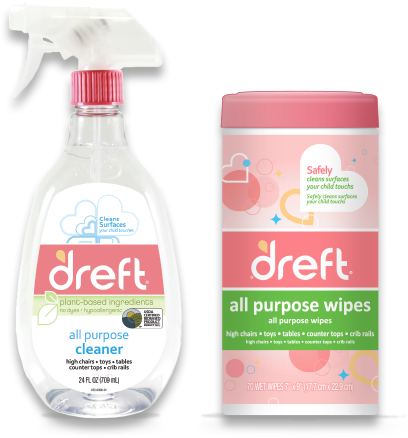 All Purpose Cleaner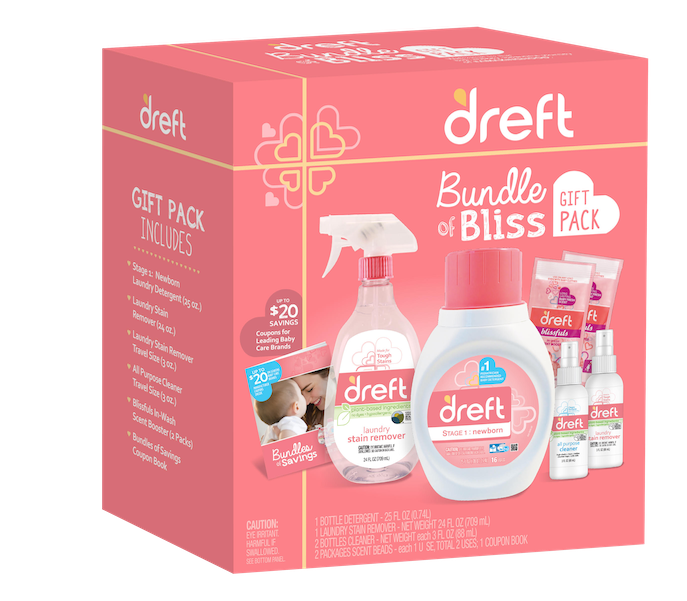 Gift Packs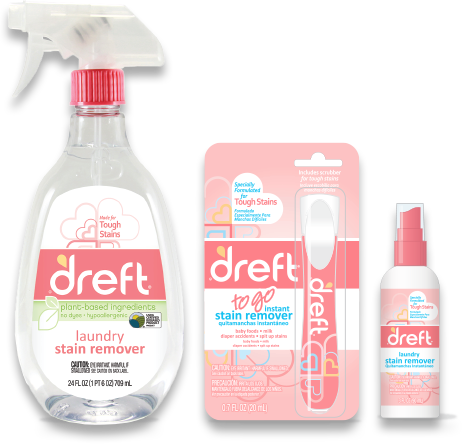 Stain Remover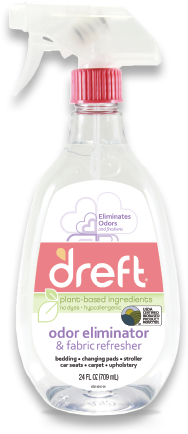 Odor Eliminator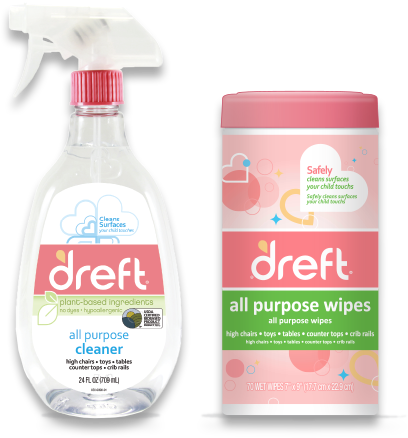 Multi-Purpose Cleaner

Customer Reviews
Dreft Bottle & Dish Soap
is rated out of
5
by
316
.
Rated

5

out of

5
by
Bradybunch6
from
Sparkling Clean!
I like that the Dreft is made with plant-based ingredients, fragrance free and no harmful chemicals. The soap makes me feel so much better cleaning the baby bottles. First time using the Dreft soap I was hooked on it. I use the soap on bottles, pacifiers, baby toys and dinnerware. It leaves everything sparkling clean and it is also gentle on the skin. Works well on breast pumps equipment. I like that it doesn't leave that soapy residue feeling behind. One pump goes a long way. I received three pump bottles. What a big difference using this soap makes. Dreft will be a big part of our household. I received the Dreft soap in exchange for my honest opinion.
Date published: 2021-08-20
Rated

4

out of

5
by
nikkisea3
from
Dreft dish soap
I've only tried one other brand for baby bottle and dish soap, but Dreft held up pretty well. I was surprised that the consistency was more liquidy than the other brand I use. A little squirt doesn't go a long way as I'd hoped. The bottle size is great for the price, and is recyclable. I like the pump - works well and makes washing easier. I like that it's made without dyes or fragrances, and has plant-based ingredients. It does remove milk film and cleans everything well enough. The only thing I'm concerned about is that other Dreft products have such a low rating on EWG, and I'm not sure yet where this products falls on their standards. I'd purchase this if I was in pinch.
Date published: 2021-07-12
Rated

4

out of

5
by
Ash2610
from
Squeaky Clean
We've been using the Dreft Bottle and Dish Soap for the past week to wash and clean our babies bottle and bottle parts. It's nice that it doesn't have a heavy scent to it. Some soaps we've used leave a strong odor after the parts are cleaned and this Dreft soap doesn't. We use formula which can leave quite a bit of residue in the bottles and parts. Dreft Bottle and Dish Soap did a pretty good job of getting the filmy formula residue off. It did require us to use the bottle brush in the smaller parts where as some other soaps didn't require much scrubbing. Overall, we would continue to use this product on our babies bottles and bottle parts. We feel it is a safe product to use with out baby.
Date published: 2021-07-20
Rated

5

out of

5
by
NeeNeeK10
from
Dreft Bottle and Dish Soap Is #1
The Dreft Bottle and Dish Soap cleans my babies bottles, pacifiers, sippy cups and bowls fast and efficiently. It rinses well with no residual soap remaining. Everything dried without spots. Dreft is a brand I trust for use with my baby and children. It is made with Ingredients that are safe for use with young children. I was quite excited to tryt the product. It did great job with my babies hand wash dishes and I will continue to use it for the whole families hand washing. I have recommended it to several moms already. Dreft Bottle and Dish Soap is a winner in my book.
Date published: 2021-07-10
Rated

5

out of

5
by
Hardtime5
from
The Baby Friendly Bottle and Dish Soap
This product is awesome best soap cleaner dory babies bottles and dishes . pure and clean safe ingredients . plant or mineral based . Aloe Barbadenis Leaf Juice , Benzisothiazolinone. Just to name a fee . Clean of dyes and fragrance free . Does an amazing job of cleaning all my baby items. The bottles are so fresh and clean very sterile . The laundry is refreshing smells so baby fresh . Great for breast milk bibs and covers ups too takes away the milk smell . We love it . My baby clothes are so soft and comforting . If you have a newborn this product is for you .
Date published: 2021-09-02
Rated

5

out of

5
by
SpiritedMama4
from
Dreft for the Win!
To be quite honest I didn't expect much I am a huge fan of the laundry detergent and still use it to this day. After using it I was in for a complete shock. I not only use the soap for my kids silly cups and dishes but also for high chairs and toys it cleans like wonders without any chemical smells that are usually harmful to your health. My fiancé actually washed our dishes using the soap by accident and they were squeaky clean. I will continue to buy Dreft dish soap it's everything I was looking for.
Date published: 2021-09-14
Rated

5

out of

5
by
mom91929
from
Clean, gentle, and effective.
Dreft Bottle and Dish Soap is perfect to have on hand to wash your infant or toddler's sippy cups, bottles, silicone bibs, pacifiers, and dishware. I was super surprised to find out Dreft had dish soap, especially since I've been a loyal user of their stain remover for laundry! It's comforting that this soap is plant-based, fragrance-free, dye-free, and gentle on skin. It's also awesome that it is strong enough to cut through milk film on pumping equipment and bottles. I highly recommend this soap!
Date published: 2021-07-11
Rated

5

out of

5
by
Lili861
from
Excellent soap with clean ingredients
I loved the Dreft bottle and dish soap for many reasons. First it's truly fragrance free, which I really prefer for the baby bottles as well as other items. Some soaps claim to be fragrance free but instead has a weird smell, not this one. There's no scent! Second, it's free of a lot of unnecessary ingredients, it's biodegrade so it's very "clean" overall, which is also very important for me. The pump is very smooth and works great. Perfection!! I'll definitely be buying more in the future.
Date published: 2021-07-14